MIT DEM E-BIKE, DAS SICH NIE ZURÜCKHÄLT, KANNST DU TECHNISCHE TRAILS MEISTERN.
Highlights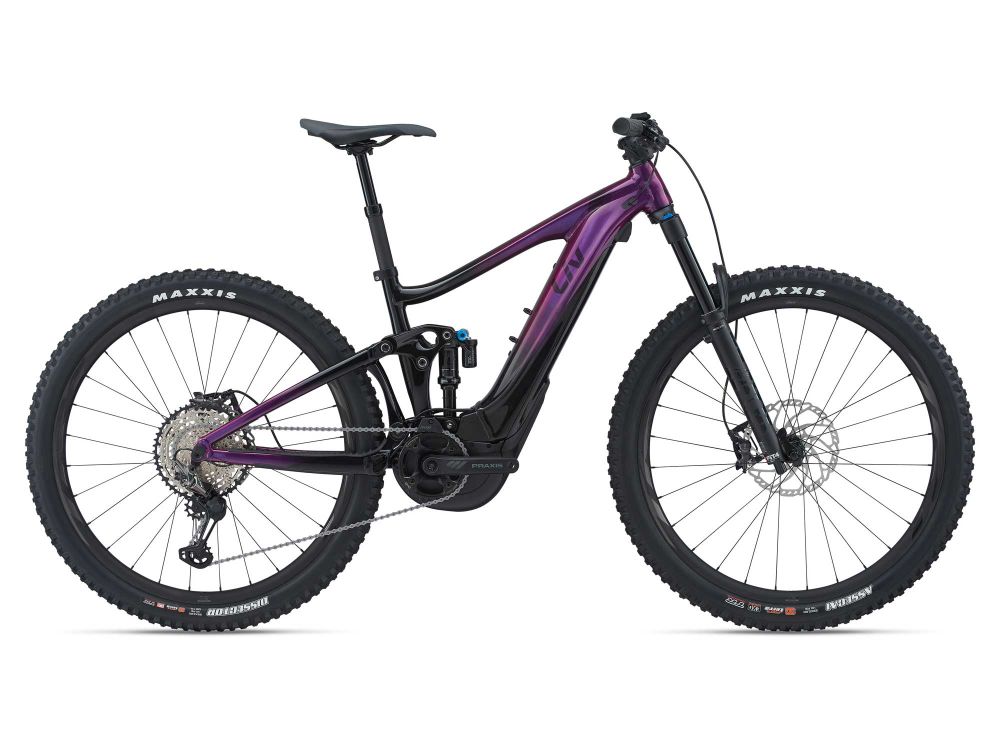 Galerie
Selecting any of the image buttons will open a larger image gallery with image descriptions
Technologien

ALUXX SL Aluminum Technology
Das Hochleistungsmaterial besteht überwiegend aus 6011-Aluminiumlegierung für ein hervorragendes Steifheit-Gewichtverhältnis.

EnergyPak
EnergyPak side release design makes it easy to handle and remove the battery from the E-bike, plus the battery can be charged on or off the bike for convenience.

Hybrid Cycling Technology
Hybrid Cycling Technology beschreibt das System, elektronischen Antrieb mit menschlicher Kraft zu verbinden, um allen Fahrertypen die Möglichkeit zu geben, Liv E-Bikes zu erfahren.

RideControl Ergo
RideControl Ergo bringt dein E-Bike-Fahrerlebnis auf ein neues Niveau mit leicht zu bedienenden Tasten für eine übersichtliche und einfache Steuerung am Lenker ohne zusätzliches Display. Ergonomisch und während der Fahrt bequem erreichbar, kannst du über die leicht zu drückenden Tasten den Unterstützungsmodus und auf Schiebepassagen die Schiebehilfe auswählen.

Smart Assist
GIANT's PedalPlus 6-Sensor-Technologie wird in der SyncDrive Motortechnologie verwendet und verfügt über einen zusätzlichen Neigungssensor und Beschleunigungssensor. Während die PedalPlus 6-Sensor-Technologie Neigungen erkennen kann, bietet sie auch eine automatische Smart-Support-Modus-Funktion, die der Fahrerin ein müheloseres Fahrerlebnis ermöglicht. Diese neue Sensortechnologie berechnet die Größe des Drehmoments, der Trittfrequenz, der Steigung und der Geschwindigkeit und bestimmt auf Grundlage dieser Berechnungen die Menge an Motorleistung, die die Fahrerin benötigt.

SyncDrive Pro
SyncDrive Pro powered by Yamaha ist für den Hochleistungs-E-Bike-Einsatz konzipiert. GIANThat den Motor abgestimmt, um ihn kraftvoller zu machen und einen leistungsorientierten Fahrstil zu erzeugen. Der leichte, kompakte SyncDrive Pro Motor wird vor allem bei GIANT und Liv High-Performance-Modellen eingesetzt und strotzt mit seinen 80 Nm Drehmoment nur so vor Kraft.